Richard A. Morse
Entertainment Attorney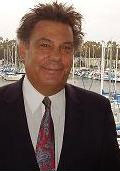 Veteran Entertainment Attorney Richard Morse's two decades experience encompasses specialized business and legal affairs services in all aspects of entertainment, arts, sports, and new media, with a primary emphasis in film. Over this time he has served as General Counsel or head of business and legal affairs for entertainment industry entities which include: production, film finance and international distribution companies, as well as investment banking firms and new media developers/distributors. He has acted as production counsel and executive producer over these years, with several upcoming production counsel offers pending in 2017.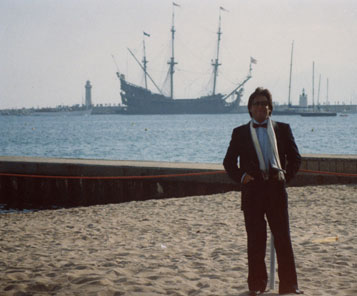 For the last three years, Rick has served as Sr. VP of Business and Legal Affairs for Radar Pictures, the successor company to Interscope Communications known for a myriad of critically acclaimed and box office successes such as: "The Last Samurai", "Mr. Holland's Opus", "Cocktail", and several that have gone into remakes or sequels under Rick's tenure, including the "Jumanji" reboot (currently in post with the Rock, Kevin Hart and Jack Black), the Riddick sequel (IV), and the television series, the "Revenge of the Nerds" sequel, and the "Spring Breakers" television series spinoff, all of which are in various stages of advanced development in conjunction with different studios. As the sole house counsel, Rick's responsibilities included negotiating and drafting every agreement for all productions (from development through delivery), which over the last few years have also included in-house production counsel work for: "High Wire Act", starring Jon Hamm and Rosamund Pike, directed by Brad Anderson, written by Tony Gilroy; "Kickboxer, Vengeance", starring Jean-Claude Van Damme and David Bautista, directed by John Stockwell, "Under the Bed" starring Hannah New and Beverly D'Angelo, directed by Dan Myrick and "Best Fake Friends" starring Victoria Smurfit and Lauren Bowles, directed by Paul Kampf.
Radar followed several years of entertainment industry private practice with an emphasis on production/production finance, particularly with longtime clients and friends at Blue Rider Finance (Walter Josten), which also involved all aspects of bridge, tax credit and specialty finance. Rick still maintains a very close friendship and client relationship with Walter that has resulted in the ability to derive and cash flow to the budget, a tax credit in excess of 50% net from Puerto Rico. During this phase of his transactional practice, Rick served as production counsel and executive producer, completing a very convoluted Canary Islands tax credit for the film "Wild Oats" starring Shirley McClaine, Jessica Lange and Demi Moore.
For three years prior to that, Rick served as the General Counsel for international distributor, Bauer Martinez Studios, where his responsibilities included negotiating and drafting all company documents and serving as production counsel on "the Steam Experiment" starring Val Kilmer and Eric Roberts. For the previous two years, Rick held the General Counsel position for Grand Illusions the production company helmed by iconic multiple Oscar award winning producer, Jonathan Sanger (Elephant Man, Mission Impossible, Vanilla Sky, The Producers) where Rick was also the production counsel on Jonathan's film, "100 Feet". Just previously thereto, Rick was General Counsel for Entertainment Business Group, its production/development subsidiaries and TV division, working in conjunction with Franchise Pictures under its put deal with Warner Bros on a fantasy slate called "the Runelords" based on the international bestseller.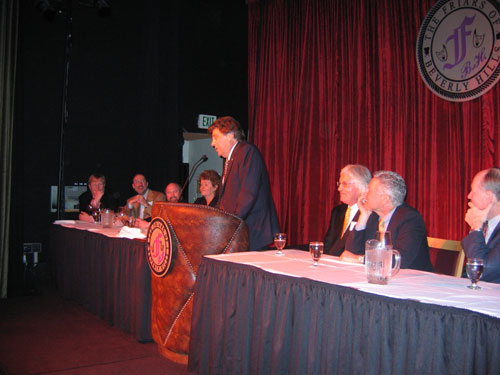 Prior to that stint, Rick held the position of VP of Business and Legal Affairs for iMedia International in a JV with Signatures Network (formerly Sony Signatures Network). The venture was a cutting-edge production/distribution project, developing innovative digital media. They produced "Hollywood Previews", the world's first monthly interactive video magazine along with various electronic licensed merchandise products for recording artists including: Ozzy Osborne, System of a Down, Britney Spears, Incubus, & Elton John; feature films such as "Terminator 3" and sports promotions (e.g. The Dodgers).
Much of Rick's prior experience up to that juncture included high profile entertainment and sports litigation including the breach of contract suit for all rights to "Beverly Hills 90210" and "Melrose Place" and the "Winds of War" and "Medicine Man" copyright infringement cases. He also was the Consulting Counsel in one of professional sport's biggest licensed merchandise litigations regarding the Master License for NBA animation rights. This led to Rick's appointment as Head of Entertainment Law for world famous trial attorney Melvin Belli, at his new Beverly Hills Office, where his responsibilities encompassed both transactional and litigation duties as to entertainment and sports law matters.
Rick received a BA with Honors in Psychology (Marketing emphasis) from the University of California, Berkeley. He received his law degree from the University of California's Hastings College of Law where he was appointed to the Hastings Communications and Entertainment Law Review. Together with his faculty advisor/mentor Roscoe Barrow, the US Presidential Special Counsel for Communications and Entertainment Law, Rick drafted advisory opinions for the White House, while studying under two Supreme Court Justices, a United States Secretary of State and a United Nations Ambassador. He studied entertainment and music law under Neil Bornstein, attorney for the Beatles.
Rick has taught Continuing Legal Education classes in Entertainment, Sports and Publishing for UC Davis and the University of Houston. His speaking engagements include the American Trial Lawyers Association annual seminar, the USC graduating class in Communications, and numerous TV and radio talk shows. He has been the President of the Los Angeles Chapter of the Hastings Alumni Association for five recent years. Rick, a direct descendent of Samuel F.B. Morse, the inventor of the telegraph and namesake of the Morse Code, resides in Marina Del Rey with his wife, Janis, the Grants Director for the Boys and Girls Club of Santa Monica.
Contact
Rick Morse, Esq. Attorney at Law
Email:
rickmorseesq@gmail.com
1024 Bayside Dr.
Newport Beach, CA 92660